8kw Automotive Sun Visor Welding Machine
Information
Product Description
Video
Download
8kw Automotive Sun Visor Welding Machine
Machine Features:
PLC control, touch screen operation.
Prestore of a large amount of technical parameters.
Set technology parameters digitally in different times.
Fault self-diagnosis and screen displaying.
Advanced grating protection technology.
Specifications:
Type

Power

KW


Frequency

MHz

Tube model

Pressure T

Working electrode size

Remark

YF-HFM8-A

8

27.12

7T69R

1T

450×850

pneumatic

YF-HFM8-B

7T69R

5T

450×850

hydraulic

Automatic cut-off Touch screen display

Automatic Power Tracking

Automatic feeding by manipulator

YF-HFM8-C

7T69R

>20T

450×850

YF-HFM15-A

15

8T85

5T

550×1100

YF-HFM15-B

8T85

>20T

550×1100

YF-HFM15-C

8T85

>20T

550×1100
Sun Visor Welding Machine application range:
Suitable for welding of PVC fabric sunshade, used for welding of various plastic materials in automobile.
About Sun Visor Welding Machine:
The sun visor high-frequency welding machine is one of the earliest models we developed, and the equipment design is very perfect. Provide our machines for the high-end automotive interior industry all the year round. Machines can be customized according to customer needs.
The mechanical structure of the machine is reasonable, and the circuit design is rigorous. The original high-sensitivity spark protection system can prevent sparks from damaging the mold. Advanced grating protection technology and reasonable operation design can effectively protect the safety of operators. Setting the heating power and pressure in different periods can better complete the welding of the sun visor. The welding seam is extruded to the inside, while the welding is firm, the outer welding seam is smooth and beautiful.
Sun Visor Welding Machine details: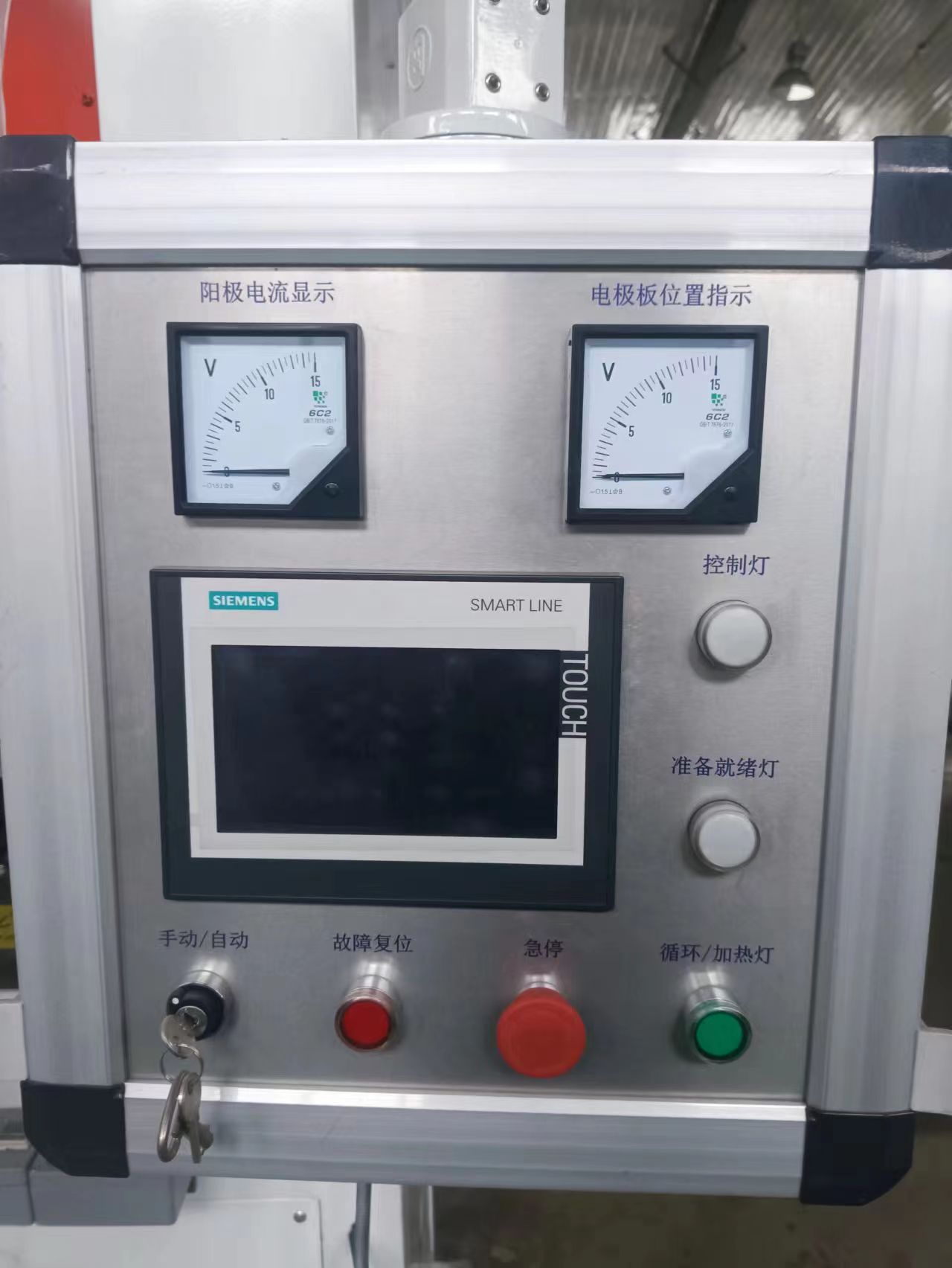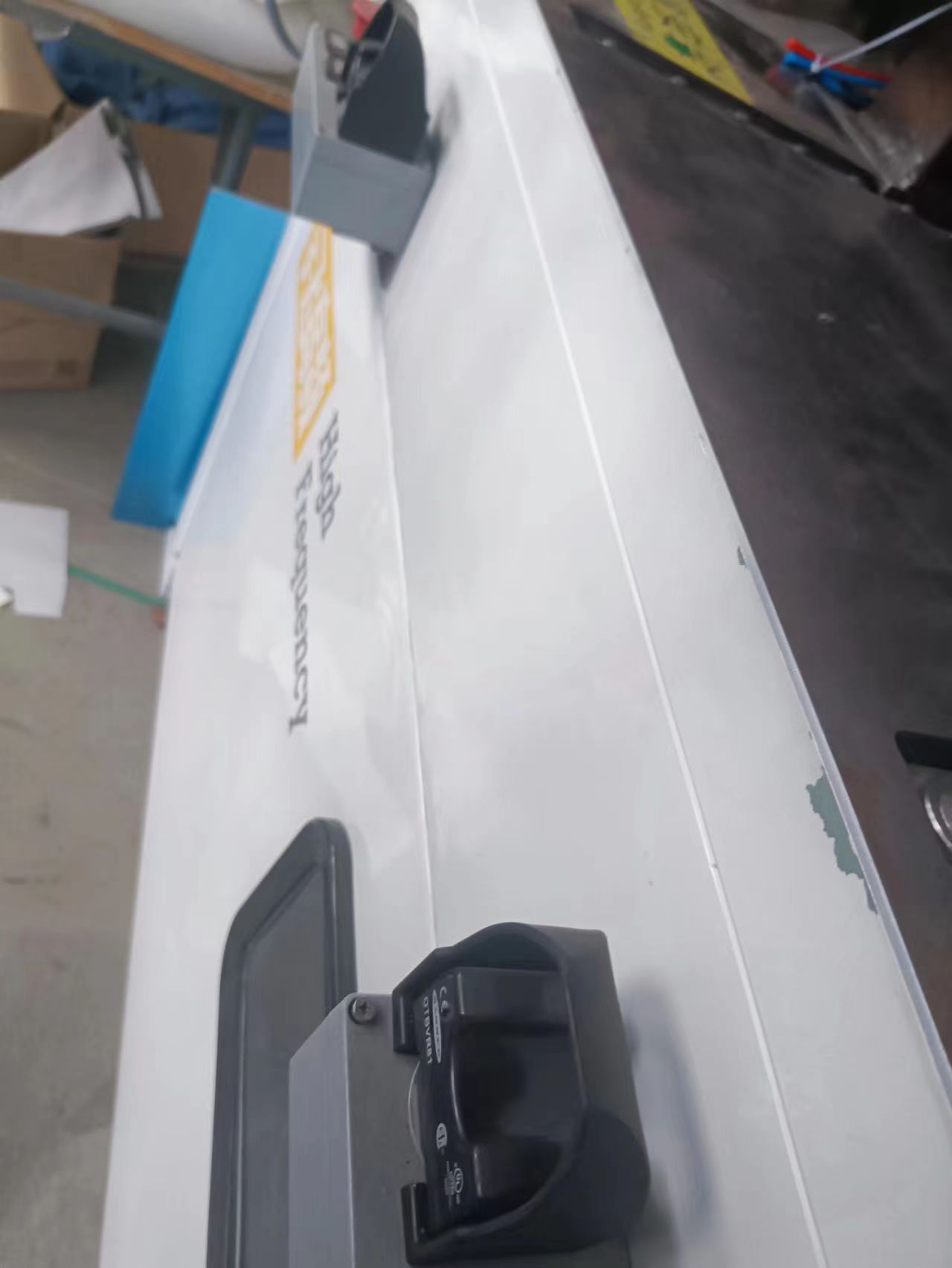 PLC touch screen control Touch the buttons with both hands to ensure safety
Sun Visor Welding Machine structure: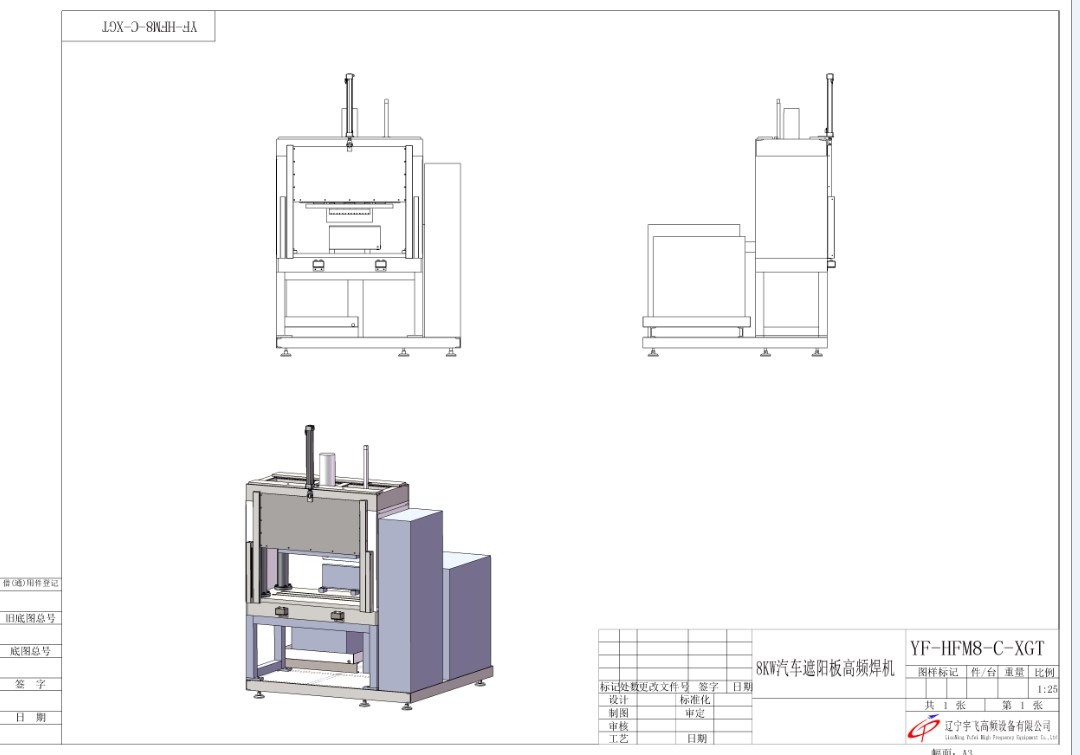 Sun Visor Welding Machine can be customized,the maximum length of the product can reach one meter.
The machine cooperates with the mold to realize the fusing of product materials, and the edge of the sun visor does not need to be trimmed. The edges are very smooth and the welds are solid.