High Frequency Seat Heating Inner Tank Welding Machine
Information
Product Description
Video
Download
High Frequency Seat Heating Inner Tank Welding Machine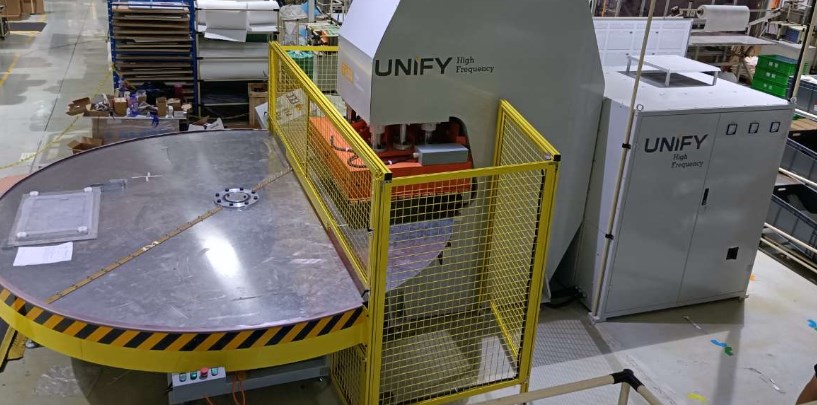 Machine Features:
Over current protection, effective protection of electronic tubes.
High sensitive spark protection system, improve product qualification rate, protect mold and work-piece from fire damage.
Copper core transformer, stable and durable.
Line filters protection; avoid electric field radiation, equipment stable operation.
High sensitive spark protection.
PLC touch screen control
Automatic tracking and adjustment of welding parameters, fault self-test feedback.
Pneumatically clamp the mold, which can automatically identify the mold and call the welding parameter formula.
Specifications:
Type

Power

KW


Frequency

MHz

Tube model

Pressure

Kg

Working electrode size

Remark

YF-HFM8-A

8
27.12

7T69R

500

According to product demand

hydraulic

PLC touch screen control

Automatic Power Tracking

YF-HFM8-B

>2000

YF-HFM15-A

15
8T85R
1000

YF-HFM15-B

>2000

YF-HFM25-A

25
8T25R

1000

YF-HFM25-B

>2000
Turntable high frequency machine application range:
This Turntable high frequency machine is ideal for mass production of blister and clamshell packaging, medical containers such as blood or bone bags, laboratories, rehabilitation equipment, automotive floor mats, embossing of automotive seats, automotive parts and assemblies, and more.
About Turntable high frequency machine:
The high-frequency welding table is equipped with a special high-precision rotation index gear, which is controlled by the inverter.
This high-frequency machine can be equipped with an automatic feeding system, which can greatly improve production efficiency.
Using the touch screen HMI and programmable PLC operators can easily enter multiple weld/seam recipes. The machine has a multi-cavity production load and a dedicated product's production power output.
Adopt PLC program, microcomputer touch screen control, the precision is simple and clear. NL-5557 high-frequency anti-flash protection system and high-sensitivity photoelectric sensor ensure automatic feeding, receiving and cutting, improve work efficiency, and have no defects. Automatic welding cycles, optional preheating or cooling pads, pneumatic or hydraulic horn drive, electronic motion and welding cycle counters make this machine a high-end production unit
Details:Independent operation cabinet, equipped with PLC touch screen control system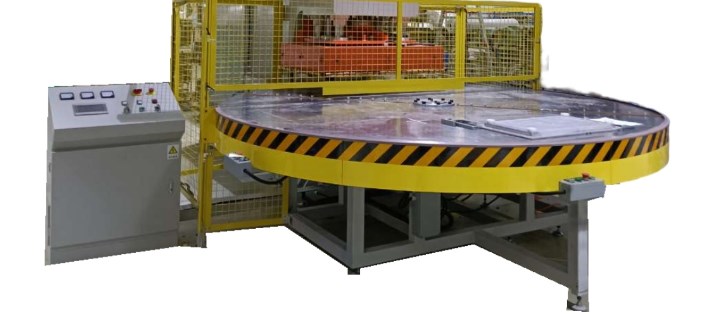 Welded products: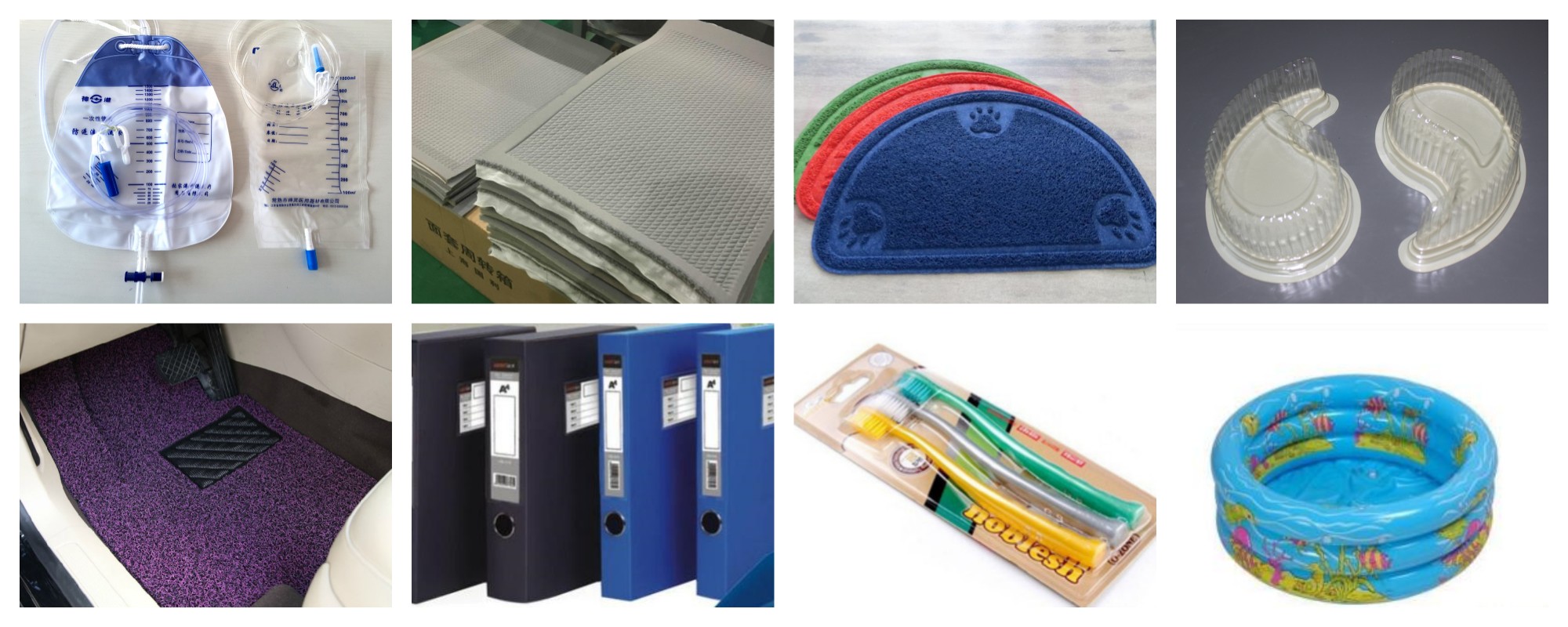 Turntable high frequency machine design drawing: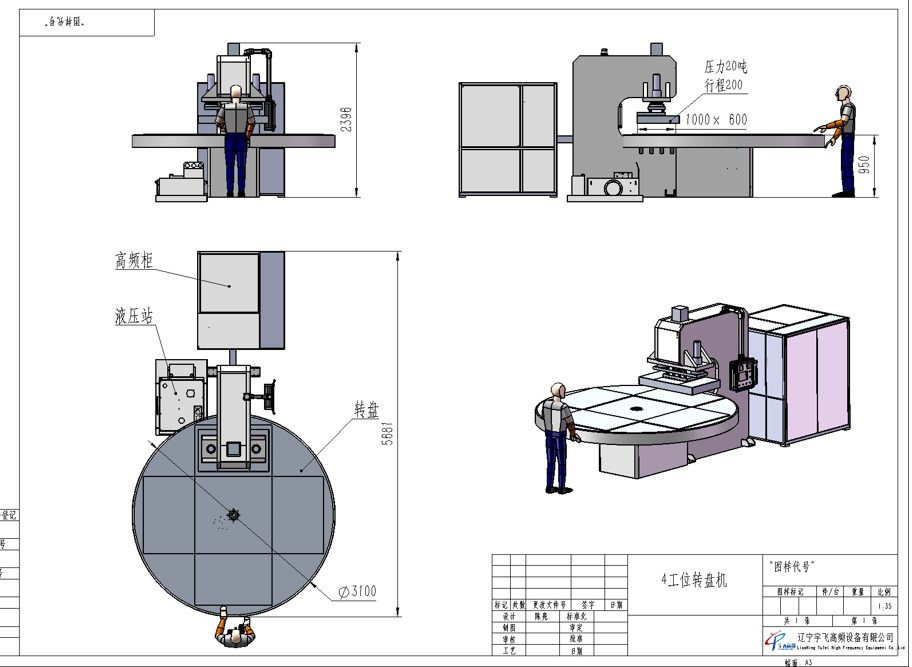 This type of turntable high-frequency welding machine is a customized type. The optional output power of the equipment is 8-25kw, and the diameter of the turntable table is optional 1-3m.
Independent console control, equipped with PLC touch screen control system.
Counting, automatic identification of molds, automatic power adjustment, storage and recall of welding parameter formulas and other functions.