PLC Controls High Frequency Leather Embossing Equipment
Information
Product Description
Video
Download
PLC Controls High Frequency Leather Embossing Equipment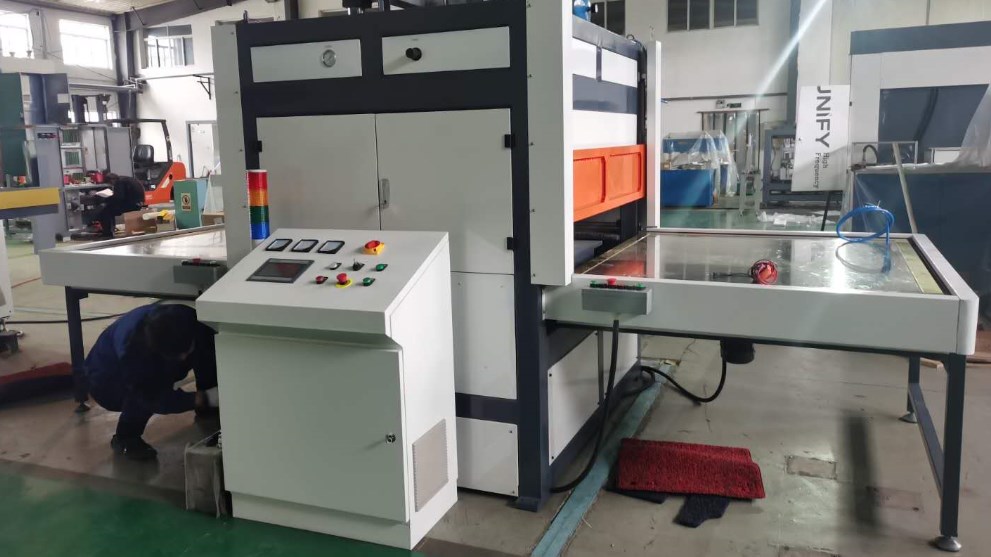 Machine Features:
Over current protection, effective protection of electronic tubes.
High sensitive spark protection system, improve product qualification rate, protect mold and work-piece from fire damage.
Copper core transformer, stable and durable.
Line filters protection; avoid electric field radiation, equipment stable operation.
High frequency cabinet is integrated with main frame to save floor space.
High sensitive spark protection.
PLC touch screen control
Automatic tracking and adjustment of welding parameters, fault self-test feedback.
Pneumatically clamp the mold, which can automatically identify the mold and call the welding parameter formula.
Specifications:
Type

Power

KW


Frequency

MHz

Tube model

Pressure

Kg

Working electrode size

Remark

YF-HFM15-A

15



8T85

500

According to product demand

hydraulic

PLC touch screen control

Automatic Power Tracking

YF-HFM15-B

>2000

YF-HFM25-A

25
8T25R
1000

YF-HFM25-B

>2000

YF-HFM35-A

35
8T87R

1000

YF-HFM35-B

>2000
PLC Controls High Frequency Leather Embossing Equipment application range:
This high frequency machine is ideal for mass production of blister and clamshell packaging, medical containers such as blood or bone bags, laboratories, rehabilitation equipment, automotive floor mats, embossing of automotive seats, automotive parts and assemblies, and more.
About PLC Controls High Frequency Leather Embossing Equipment:
HF output power ranges of 8, 15, 25 and 35kW
Side Load Pneumatic Shuttle Work Tray (1 or 2)
Heated electrode clamps up to 160°C
Sealing efficiency from 1kW: 25cm2 standard PVC material
Precision Welding and Sealing with the WCS™ Welding Control System
Easy conversion to standard heat sealer
10" color touch screen programmable HMI with PLC
Memory storage and easy sorting 1000 recipes per work tray
Built-in VPN client and VNC server, WAN-LAN and USB I/O
Universal for PVC, PU, PET, A-PET, PLA film
H-shaped steel frame steel structure and double-wing front access door
ATS™ auto-tuning and ultra-fast ARC limiter (solid-state image stabilization)
Automatic smooth slide work plate
Easy to install electrode replacement system on the upper platen
Fully screened HF welding area with pneumatic safety doors
Details:Independent operation cabinet, equipped with PLC touch screen control system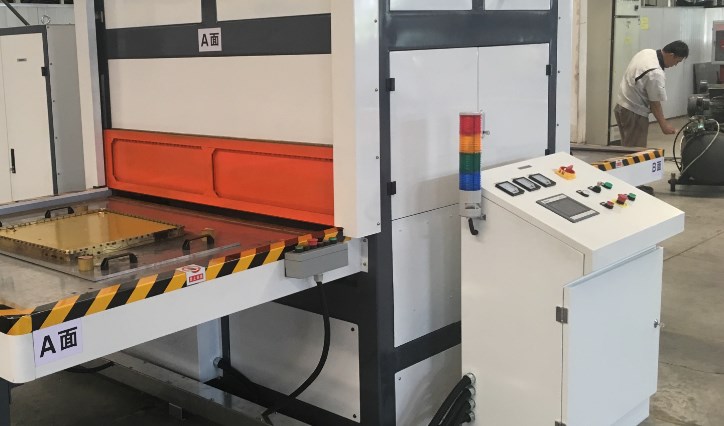 Welded products: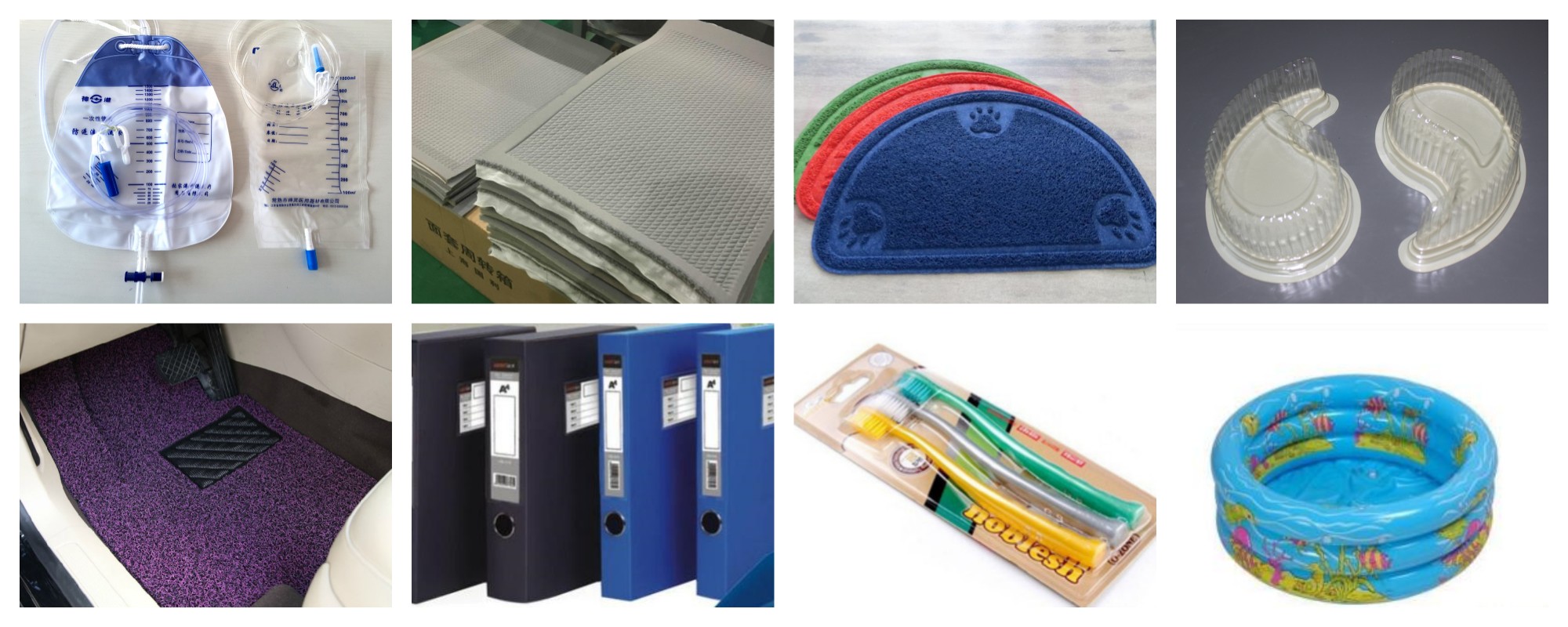 High frequency equipment design drawing: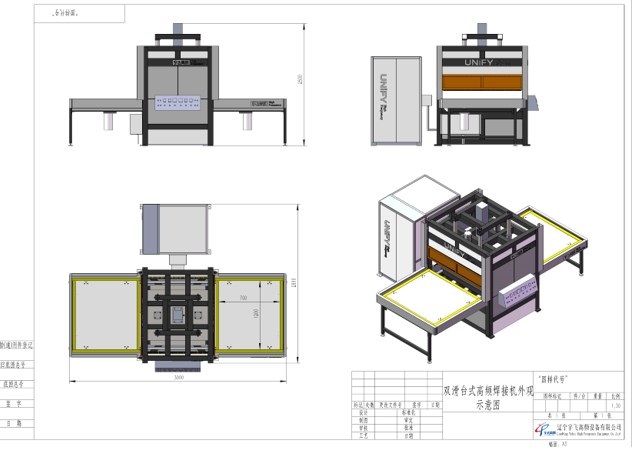 This type of double-slider high-frequency welding machine is a medium-to-large equipment, suitable for welding car mats, seat embossing, and other products that require large-area welding or embossing.
Can provide greater power and pressure (optional hydraulic or pneumatic) to achieve welding of various types of products.